2020 National Kids Yoga Conference
Join us for the 2020 National Kids Yoga Conference!
April 17-19, 2020
Alexandria, VA

This conference is for adults who bring yoga, mindfulness and SEL to kids and teens. The conference features presenters from organizations and institutions that have been at the forefront of kids yoga, mindfulness, and SEL in education. You will learn about innovative approaches, pioneering research and explore a wealth of new tools to support your vision of this work in your community.
Come colloborate in this unique forum with educators, administrators, mental health professionals, yoga teachers, therapists, researchers, parents, and teens interested in teaching yoga, mindfulness, and SEL in their communities.
Choose the Teacher Training Track, and receive a 20-hour kids yoga teacher certification.
Weekend Overview
Friday, April 17th we will kick off the conference weekend in the evening with a fun and empowering networking event at Lululemon.
Saturday, April 18th is a full day of amazing keynote speakers, a selection of break-out sessions that you can choose from to meet your interests and two optional yoga classes and one optional moving meditation class. Conference times 8 am – 6 pm.
Sunday, April 19th begins with an optional yoga class and features four teacher training intensives from which to choose led by experts in the kids yoga and mindfulness community. Conference times 8 am – 3 pm.
Conference Hotels
Special conference rates are available at the Embassy Suites by Hilton Alexandria Old Town (703-684-5900) https://embassysuites.hilton.com/en/es/groups/personalized/W/WASOTES-AKY-20200417/index.jhtml and Hilton Alexandria Old Town (703-837-04400) https://www.hilton.com/en/hi/groups/personalized/D/DCAOTHF-AKY-20200417/index.jhtml.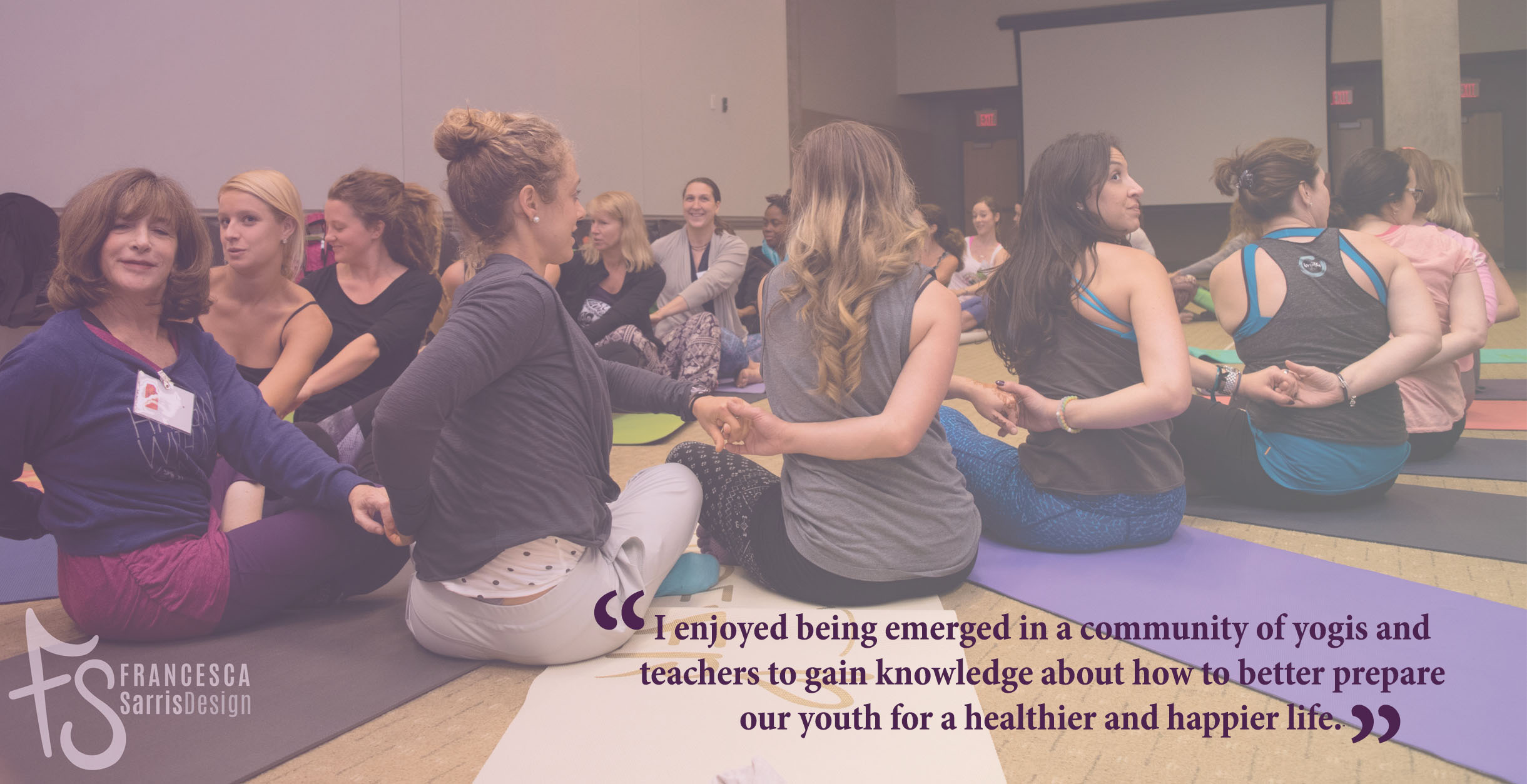 Questions?
Explore our conference website at conference.yokid.org and be sure to view our Frequently Asked Questions page to find additional information about getting to the conference, housing, and more. You can also e-mail conference@yokid.org with any questions.